Skip to Content
Top-Shelf Bourbon and Liquor at Affordable Prices
You won't find a better selection of beer, wine, and spirits anywhere else in the area. Our knowledgeable and passionate team is here to help you find the right flavor for any occasion. Since 1974, Wine Cellar has been locally-owned and operated. We are committed to providing you with a high-quality selection at an affordable price. When you visit our store, you'll be impressed by selection, organization, and customer service. The experts at Wine Cellar are available for any occasion!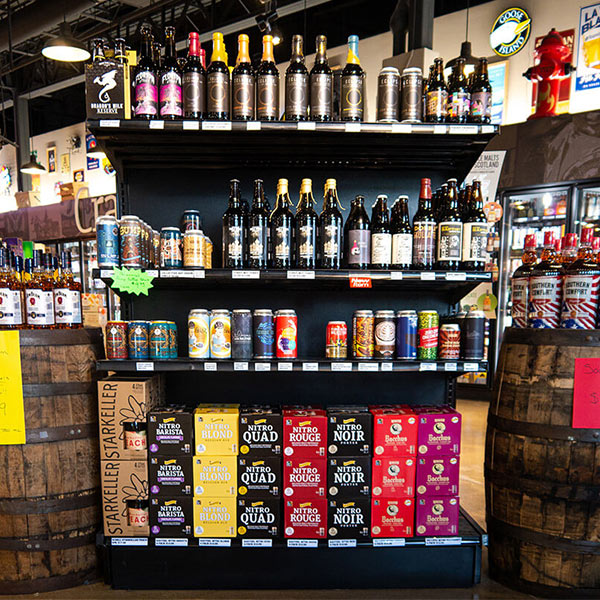 Your Favorite Craft Beer and Micro Brews
Whether you consider yourself a craft beer expert or prefer sticking to your favorites, Wine Cellar has it. We have between 1,100 – 1,300 different types of beer available. If you can't decide which ones to take home, that's okay! Take six different cans of any beer to make one size. Our mix-and-match six-packs allow you to enjoy a wide variety of flavors. Our selection of import and micro beers changes regularly. Find our current up-to-date selection on the Untappd app.
A Fine Wine for Any Occasion
Whatever you're in the mood for, you can find it at Wine Cellar. We carry a large selection of international and domestic wines that changes frequently. Enjoy a glass of our full-bodied red wines or a refreshing glass of white wine along with your meal. Attend our next wine event and discover your next favorite flavor.
The Best Spirits in the Area
No one can beat Wine Cellar when it comes to the best selection of spirits in the area. We are famous for our extraordinary selection of store-picked bourbon barrels.
The Best Selection of Beer, Wine, and Spirits
Since 1974, Wine Cellar has provided customers with a wonderful selection of beer, wine, and liquor for every occasion. Visit our store today, and our knowledgeable and experienced team of professionals will help you find exactly what you're looking for. If you want to avoid in-store shopping, we also offer local delivery of your favorites. Contact our team today to schedule your delivery.