Skip to Content
We're More Than Just a Liquor Store
Wine Cellar has continually found new ways to provide our customers with a fantastic experience. By combining our passion for beer, wine, and liquor and our dedication to customer service, we're always working toward ensuring our customers are delighted by their experience with us. Not only do we have a huge selection of beer, wine, and liquor, we offer meats and cheeses, gift baskets, and cigars. All of our items can be delivered locally, right to your door. Contact our team today to learn more about our additional items and to schedule your delivery.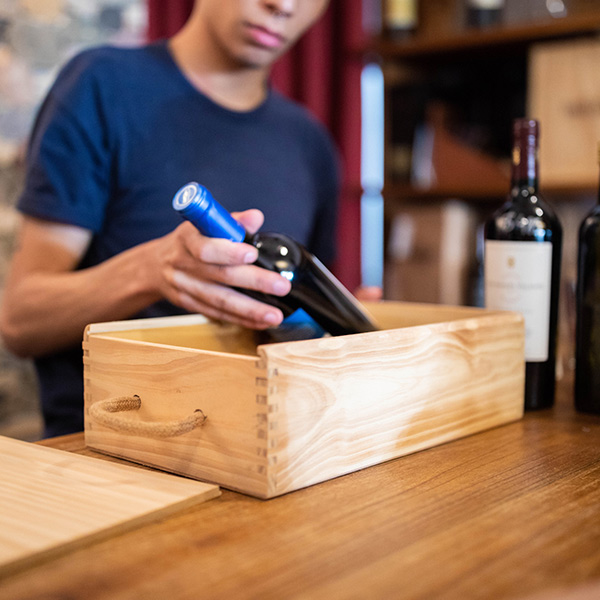 Gift Baskets
Whether you're looking for a unique raffle item or the perfect gift for beer, wine, or liquor enthusiasts, you can find it at Wine Cellar. Wine Cellar offers a large selection of pre-assembled gift baskets. Each one is filled with specialty items curated by our knowledgeable and experienced team.
Walk-in Cigar Humidor
If you're looking for the best selection of cigars in the area, then visit Wine Cellar. Our walk-in humidor is filled with some of the best brand cigars available on the market. Let our team find the right type of cigar for any occasion.
Meats and Cheeses
Are you hosting a party? Find the perfect selection of meats, local cheeses, salsa, and seafood at Wine Cellar. Our knowledgeable and experienced team can help you find the ideal pair to go with your beer, wine, or liquor selection. No occasion is complete without a charcuterie board.
Konop Meats
Bearcats Fish House
Maplewood Meats
Hippie Wayne Artisan Salsa's & Pickled Vegetables
Krohn Dairy Store
Laack Bros Cheese Company
Scray Cheese
Salmon's Meat Products
Pelkin's Smokey Meat Market